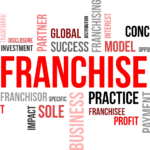 Why work with a Franchise Consultant? To answer this question, let's first review what a franchise is. A franchise is a business model that can be bought into by candidates that meet certain criteria. These criteria can include a specific background, level of training, and minimum amount of cash to buy into. In addition to buying the right to use the same business model, a franchisee, (a member of a franchise chain) typically also receives some level of support with advertising, software, employee training, and more.
One benefit to utilizing franchise consultant is what one can save on time, effort, and money. Some estimates place the number of franchises in the US alone to be over 750,000. With so many different franchises to choose from, it would be impossible to check them all within any reasonable amount of time. After all, each franchise is unique in not only benefits, but also structure and requirements. Thankfully, franchise consultants can help their clients narrow down that list, saving people time, effort, & money.
Another benefit to working with a franchise consultant is a second, expert opinion. When it comes to choosing a franchise, it's always best to get opinions from multiple people to help paint a wider, clearer picture. Franchise consultants work with a wide variety of franchises daily, and can provide insight on what one should really consider when it comes to buying into a franchise. In addition to this experience, franchise consultants can help you open your eyes to franchises that you may not have even thought of or considered.
Finally, one of the most significant benefits is the lack of cost. Whenever a person wants to buy into a franchise, they have to pay a franchise fee – a one-time fee that ranges from franchise to franchise – to the franchisor to help cover their training and advertising expenses. Built into this fee is the cost for the franchise consultant, meaning that the cost is the same to the franchisee whether they use a franchise consultant or not. This means that franchise consultants are 100% free to use, while they provide countless other benefits.
When it comes to choosing the right franchise, one must be very cautious to pick the right one. Not every franchise is for everyone, and if chosen poorly, can cost an investor countless thousands of dollars. Thankfully, by working with a franchise consultant, one can not only save the time, effort, and money from having to do research personally, but also gain a second, expert opinion with no cost to them. These are only some of the many benefits to working with a franchise consultant.
If you would like a free no obligation consultation, please complete the form below. We would be happy to call & discuss the possibility of franchise ownership.