Fireplace Installation & Repair Franchise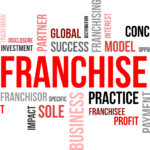 FLAME-TECH offers a one-source solution for your entire gas, wood or pellet fireplace needs. We repair, service, install, convert, reface and maintain fireplaces with a burning desire to deliver quality and a commitment to your satisfaction.
Since 1998, FLAME-TECH® has invested in quality workmanship to provide you with efficient, controllable heat for living spaces through the warming comfort of a glowing fire.
Whether you need service or repair, want to install a new fireplace, update the facing, convert your existing wood fireplace to gas, or be assured your unit is in good working condition, our nationally certified and factory-trained technicians are committed to your satisfaction.
We stay current with technology for indoor and outdoor uses so you can enjoy a fireplace in your own unique space for years to come.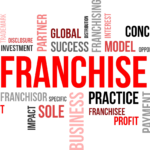 Exclusive Territory
You will be granted an exclusive area of primary responsibility that provides you with the population density you need to build a thriving FLAME-TECH®.
Complete Inventory and Equipment Package List
Our equipment package list includes everything you need to be operative, parts and accessories to complete fireplace systems. FLAME-TECH® will furnish you with the list of source suppliers with whom you will deal directly. We'll train you to layout your service van and get you ready to roll!
In-Depth Training
You will receive up to 10 days of hands-on training at FLAME-TECH® headquarters to train you and your designated manager in every aspect of the winning format which has made FLAME-TECH® so successful. The program covers training in the operation and management of your franchise, including purchasing, record keeping procedures and cost. You'll also receive a complete list of suppliers for all the items you need to continue to operate your FLAME-TECH® franchise. You will benefit from more than 15 years of hearth experience.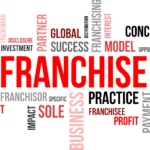 Grand Opening Advertising
When training is completed, a grand opening advertising campaign will begin. We have consulted with a marketing communications group to develop professionally designed ads to promote franchises, and furnish you with all the information needed to bring your services to the public.
Operations Manual
In addition to hands-on training, you will receive an Operations Manual, covering everything from accessories to complete fireplace systems. This will serve as your ready reference to goods, services, standards, equipment and much more. It contains everything you need for a successful FLAME-TECH® franchise.
Assistance with Site Selection and Negotiation
We will provide you with assistance in the selection of a site for your FLAME-TECH®. Sites will be in flexible warehouse centers and will be between 1500 and 3000 sq. ft. If necessary, we will gladly help you negotiate your lease.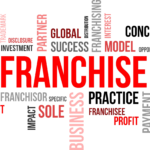 Existing Service Marks
The FLAME-TECH® name is synonymous with friendly, helpful service. Use of our service mark gives your franchise instant identity and an excellent reputation.
Continual Promotion
A complete on-going advertising package benefits all FLAME-TECH® franchise owners. Advertising fees are spent to develop, produce and distribute professional advertising materials as well as to support public relations efforts.
Continual Operating Assistance
We want you to succeed! We will make ourselves available to you for whatever assistance you need to operate your FLAME-TECH®. In addition, we will make field visits to all our franchises to assure that our high standards are being maintained. This guarantees your FLAME-TECH® of continual identity with a reputation of excellence.
This franchise requires a $75k Cash Investment.
Interested in learning more? Please complete the form below.