Great Harvest Franchise to Open in Kennewick, WA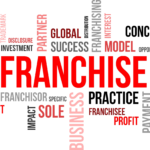 A Kennewick couple are rising to the challenge of their first venture into retail sales with a planned fall opening of a bakery.
Mike and Karri Stoker are the owners of the first Great Harvest Bread Co. franchise in the Tri-Cities.
"We used to live near one in the Bellevue area and were familiar with the company and its breads," said Karri Stoker. "I always said we need to open one in the Tri-Cities."
In May, the Stokers bought 2.4 acres at the corner of West Grandridge Boulevard and West Quinault Avenue, behind Costco. Don Pratt Construction of Kennewick, the general contractor, should break ground this week.
"We hope to be able to open by October," she said, adding that the two-story building will include additional retail space next to the bakery.
Running a bakery will be something new for the Stokers. Mike Stoker works for Lamb Weston in international sales. Karri Stoker's been a stay-at-home mom for the past 20 years.
"But I've baked bread for years. I know what makes a good loaf," she said.
What sets Great Harvest bakeries apart from others is "they mill their own wheat every day," said Kate Ord, director of marketing for Great Harvest.
"And there's nothing cookie cutter about them. Each owner has the freedom to create their own recipes," she added.
There are about 220 franchises across the country and each with a slightly different selection of savory and sweet breads and other baked goods.
But there are a few standard bread recipes they all make. One is Great Harvest's signature bread, Honey Whole Wheat.
"What I really like about Great Harvest is everything is fresh. Our breads will never contain any dough conditioners or preservatives. Every loaf is made with ingredients you'd find in your own pantry," Karri Stoker said.
The hard red wheat used in the breads is grown in Montana. However, some of the other grains and ingredients used in the breads, and the wheat used in the cookies, scones and muffins will be locally sourced as much as possible.
"I've already contacted some of the honey producers here to see if they can supply what we need," said Karri Stoker.
In addition to making breads and other baked goods, the Kennewick Great Harvest bakery will be making sandwiches for lunch.
While the building is completed, the Stokers are attending training sessions at Great Harvest's corporate headquarters in Dillon, Mont.
"When we open, corporate will send some of their staff to help us get up and running," said Karri Stoker.
In the meantime, follow the Stokers' progress on Facebook; just search for "Great Harvest Kennewick."