mamma ilardos Franchise Ranked In Top 50 Franchises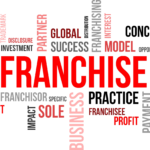 Baltimore-based mamma ilardo's Corporation has been selected as one of the top companies in the first annual Bond's Top 50 FoodService Franchises publication. mamma ilardo's distinction is based on a number of criteria chosen by Source Book Publications, publishers of numerous reference materials dedicated to the franchise industry.
The pizza restaurant franchisor was chosen from over 700 companies actively franchising in the United States.
With continued growth in non-traditional pizza restaurants, mamma ilardo's grossed over $20 million in sales last year alone. The 24-year old company continues to develop restaurants in non-traditional locations that include train stations, airports, casinos and amusement parks. The company expects to open an additional 40 restaurants by this time next year.
mamma ilardo's continually expands its franchise operations providing full-service Pizzerias as well as Express pizza concepts for franchisees. These restaurants combine the highest quality product with the fastest service possible.