Paisano's Franchise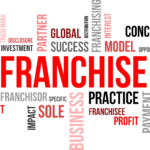 About Us
Washington post calls Paisanos, "great food, great prices." Voted #1 pizza by Money Mailer magazine, Paisano's prides itself on the great food and service that can only be provided by a family run establishment. Over the last few years there has been a tremendous growth in the area, and it is time for us to grow as well; look for another Paisanos in Herndon, VA soon. Thank you for your interest and we hope to see you soon.
Franchise Info
Paisano's is a delivery concept centered around gourmet pizza and Italian food. Paisano's has been operating in Northern Virginia for over a decade. We currently run five company-owned units in Fairfax County. We believe that franchising can only work effectively when you begin with the foundation of a proven, predictable system.
That is the primary reason why we decided to develop many of our own Paisano's units over the past 12 years using our own capital. We had to prove that Paisano's can be replicated successfully before we would initiate a dialogue with prospective franchisees. Now that we have initiated our franchising program, we are interested in selecting franchisees that share our vision of delivering quality gourmet pizza and Italian food at reasonable prices in a timely manner.
Interested in learning more? Please complete the form below.