SERVPRO Franchise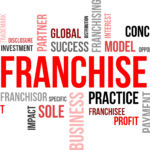 The SERVPRO Story
Since 1967, SERVPRO has helped individuals realize their dreams of business ownership. Our founders, Ted and Doris Isaacson, passionately pursued a vision to "help entrepreneurs succeed."
Even today, SERVPRO's second generation owners have woven together that vision and our rich history with a forward-thinking approach.
From humble beginnings to a nationwide company with a dominant Brand in the marketplace, the possibilities for the future of SERVPRO seem endless.
Franchise Advantages
Franchising refers to the methods of practicing and using another person's philosophy of business.
Reasons to Consider Franchising
Quick start
Franchising offers the advantage of starting a new business quickly based on a proven business formula.
Expansion
With the help of the expertise provided by the franchisors, the franchisees are able to develop their franchise business to a significantly higher level.
Training
Franchisors often offer franchisees significant training, which is not generally available to individuals starting their own business.
The Franchise concept is built around brand names, operating systems and training and support. SERVPRO has created the brand, system and support to help people from diversified educational, vocational and financial backgrounds take control of their own future and live the American Dream.
The SERVPRO Franchise opportunity allows you to take advantage of our proven track record while being in business for yourself, but not by yourself.
This is the opportunity to build a business to fit your personal goals and lifestyle.
Control Your Own Destiny
How do you define freedom?
Imagine having the time to do the things important to you. Imagine the chance to own a fully managed business. Imagine the opportunity to build your own future and change your family tree.The SERVPRO system affords you the opportunity to create wealth and build your family's future. We are always looking for qualified individuals to become part of our growing and dynamic Franchise team.
Interested in learning more? Please complete the form below.