Team Logic IT Franchise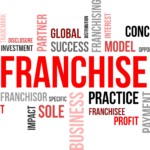 TeamLogicIT franchise
TeamLogicIT franchise is a computer service company with a difference. We are a national network that specializes in the needs of small and mid-sized businesses. Our services often start with quick-response troubleshooting and repair of desktops, servers and online systems. But we also offer additional levels of consultation and maintenance service that previously have been available only to large corporations. Building our own national infrastructure gives our small and mid-sized clients several advantages. First, TeamLogicIT franchise can repair virtually any IT problem quickly and accurately, because our technicians can access a national knowledgebase of computer service information as well as our network of technicians across the country. Secondly, this infrastructure will help keep your downtime to an absolute minimum. With our Preventative Maintenance Package we can proactively provide virus protection updates, real-time remote back-up of all your data and remote diagnostics. Our flexible, affordable approach allows the small and mid-sized business to choose only those services you need today and expand your service as your needs grow.
You're in the IT sweet spot.
The fastest growth in the IT market is servicing the needs of small and mid-sized businesses. This is our focus. And It's a significant benefit for them, and sets you apart from the competition.
TeamLogicIT franchiseMore revenue opportunities from technology no one else has.
TeamLogicIT has a sophisticated, proprietary infrastructure that lets you offer small and mid-sized businesses what they really want –proactive service that keeps their technology up and running. Their system connects to ours, providing them with updated virus protection, continuous diagnostics, off-site data back-up and much more. Instead of waiting for calls, you have the opportunity to establish a full-time relationship and see regular monthly income.
Complete marketing and business support to find and keep customers.
We'll train you at our TeamLogicIT University. We'll supply you with effective systems to help you build an efficient, profitable business. We'll provide you with marketing strategies and materials to attract customers, as well as technical support for servicing them.
TeamLogicIT franchiseThe strength of Franchise Services, Inc. (FSI) is behind you.
FSI has over 35 years of experience managing franchise networks dedicated to the small and mid-sized business market. It has nearly $600,000,000 in network revenues. They are noted across the industry for their investment in technology, strategic partnerships and commitment to supporting franchisees. This is the kind of strong, stable organization you want to work with.
Step up to the future you want.
In TeamLogicIT you'll find a powerful new opportunity; one that will build on your interest in IT, and give you the independence, earning potential, and personal satisfaction you desire.
Interested in learning more? Please complete the form below.