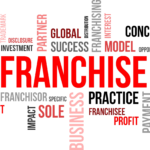 Most people don't know what a Franchise Consultant is or how it works. A Franchise Consultant is someone that helps you find a Franchise that matches up to what you want. With over 4000 different franchise companies out there and tons of information on the internet, it is easy to get overloaded with trying to research different Franchises.
Here are 5 benefits of working with a Franchise Consultant:
– No cost to you. Our service is free. The franchise companies pay us like a headhunter. We find people like yourself, we walk you through the due diligence process and if you buy, the franchise company pays us a finders fee. You pay the same price for the Franchise. No added costs for our service. They have already built our fee into their model.
– Save time. We have already researched 1000's of Franchises. We have done a ton of legwork researching different franchises, finding out information, learning about each company. We know which companies are interested in expanding in your area. We know which franchises will match what your needs are. We know the process & we know how to get the information you want. All of this saves you time.
– Save money. We help you compare competing Franchises. Many times one franchise offers a different royalty or different franchise fee. We can help you compare and find the best deal on the right Franchise. We also have a free Vendor program that helps you get started. Should you find a Franchise company and decide to start a business we have a close network of real estate agents, advertising companies, insurance companies, vehicles, & more. All of these help you save money when starting your business.
– Find matches based on your needs & wants. We spend time on the phone with you going through information & ask you a series of 30-40 questions that help us find matches based on what you actually want to do every day, what lifestyle do you want to live, what type of environment do you want to work in, what type of employees do you want to work with & more. We spend several hours getting to know what makes you tick and we apply that to our Franchise Matchup process to find franchises that match.
– General Franchise Education. With over 15 years of experience we know the inside & out of most Franchises, royalties, franchise fees, territories, pros, cons, pretty much anything you want to know about franchising we can talk you through it. Need to know how royalties work? What is a Franchise fee? How much do franchises cost to start? What is the best Franchise?
We can help you find Franchises that you may never have thought about. Keep an open mind. With over 350 franchises in over 30 categories we have tons of options for you to review.
Want to learn more? Call or text today for a Free Franchise Consultation: 267-417-4980 ask for John or fill out the form below:
If our article caught your interest, or the idea of opening a franchise excites you, please reach out to us via the form below so we can talk.
We'd love to hear from you!