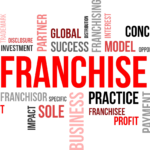 If you were to ask a random person on the street, "What's a Franchise Consultant?" chances are, they wouldn't know. In case you're one of those people:
A franchise consultant is a professional business person who knows everything franchise, and helps potential business owners find a franchise that suits them.
If you don't know what a franchise is, or the benefits to owning one, take a few minutes and visit my article on Franchising. The information there is critical to help dig into the franchise business world.
Without further ado, here's some of the main reasons that you should consider using a Franchise Consultant.
1. TIME
Some estimates place the number of franchises system in the US alone to be over 4,000, with the number of units being almost 750,000, (franchising.com).
With so many different franchises to choose from, it would be impossible to check them all within any reasonable amount of time. Especially if you have a job at the time.
Thankfully, franchise consultants can help their clients narrow down that list, saving you time, arguably the most precious resource of all.
2. EFFORT
Beyond being time consuming, doing research on 750,000 franchises can be extremely exhausting both physically and mentally.
There are countless things to consider, especially when you're looking to invest tens or even hundreds of thousands of dollars.
The list of things you should research includes, (but is not limited to):
        -The Business Concept
        -Location
        -Current Franchisees, and how well they're doing
        -The Numbers (Is the potential profit enough to meet your needs?)
        -Assessing risk versus reward
        -& Much More
This doesn't even include all of the back and forth paperwork and training required to make it to the finish line.
Needless to say, the amount of research is extensive to say the least, especially to do on your own. A franchise consultant's goal is to help you make it through the process and make the right choice.
Let's face it; everyone gets derailed from time to time when life throws us a curve-ball even if our current task is really important to us. It's nice to have someone who can help you get back on track and to help build your momentum.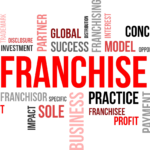 3. MONEY
People are almost never completely objective. Especially when it comes to reviewing themselves and acknowledging their own strengths and weaknesses.
When it comes to making a major decision, such as buying or starting a business, it's always best to get opinions from multiple sources to help paint a wider, clearer picture.
By deciding to use a franchise consultant, not only do you get a second, unbiased opinion, but you also get to work with a professional people-person.
A good consultant could save you immeasurable amounts of time and money by helping you find the franchise that suits you best, (and avoid the ones that would simply be a waste of your time and money).
4. EXPERIENCE
Experienced franchise consultants are true masters of their trade. They understand how the process works, and have worked with a large assortment of folks over the years.
Franchise consultants work with a wide variety of franchises on a regular basis, and can provide insight on what you should really consider when it comes to buying into a franchise.
In addition to this experience, Franchise Consultants can help you open your eyes to franchises that you may not have even considered.
5. CONNECTIONS
As with many industries in the business world, everything is easier with connections, and the franchise world is no exception.
More seasoned veterans often have strong connections with a majority of the more popular franchises.
This gives them the edge as they have a better understanding of how and what the franchisors are looking for in a franchisee.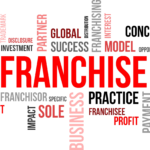 6. ZERO RISK
While I can't speak for every franchise consultant out there, I do know that our team and most of the better consultants I have experience with do not require their clients to sign a contract of any kind.
This means you can work with consultants with the peace of mind that you can walk away at any time if the process is not working out for you.
7. COST
The cost, or rather, the lack there of is one of the biggest benefits to using a franchise consultant.
Unlike other professionals such as lawyers, accountants, career advisers, life coaches, typically you don't pay a franchise consultant. 
For example our team is compensated similar to a real estate agent. The fee for our consultation is paid by the franchisor at the end of the process. 
That means if you don't complete the process there is no fee paid by anyone and if you do ultimately purchase a franchise instead of an internal sales person being paid a commission the consultant is. 
IN CONCLUSION
When it comes to choosing the right franchise, one must be very cautious to pick the best fit for you that will also accomplish your goals.
Not every franchise is for everyone, and if chosen poorly, it can cost you in many ways.
Thankfully, by working with a franchise consultant, you can not only save time, effort, and money, but also gain a second, expert opinion with no cost to you.
If you're looking for a franchise consultant to help guide you, Our team at OpenAFranchise.com can get you started down the road to your own business. We have some great experts on hand, all of which offer a No Hidden Fee, Guarantee.
Here's a video explaining how our system works:
WANT TO LEARN MORE?
While not all franchise consultants offer additional resources, our team at OpenAFranchise.com does.
We believe in more than just trying to make the sale happen, we believe in helping you make the decision that's best for you.
At the end of the day, everyone is different, and while some are suited to being a business owner, others simply aren't for one reason or another.
Here at OpenAFranchise.com we offer tons of information about on buying and owning a business, a diagnostic personality quiz, webinars, countless visual aids, and more.
If you would like a free no obligation consultation with an expert on everything franchises, please complete the form below. We would be happy to call & discuss the possibility of franchise ownership.
If our article caught your interest, or the idea of opening a franchise excites you, please reach out to us via the form below so we can talk.
We'd love to hear from you!