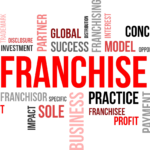 California Tortilla beats Chipolte in queso taste test, (queso a well known cheese-based dipping sauce that is often served with chips and salsa). Watch the video below to learn more.
Video isn't working? Please contact us, and let us know.
Want to learn more about Franchise opportunities? Please complete the form below to request additional information. We'd love to hear from you.
If our article caught your interest, or the idea of opening a franchise excites you, please reach out to us via the form below so we can talk.
We'd love to hear from you!