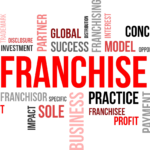 Established in 1994, CarePatrol franchise is a Senior Placement Franchise developed by one of the founders of the industry in the nation. It is a high profit, low investment, low overhead opportunity in the senior care market WITHOUT the worry of hiring caregivers. Offering assistance in over 30 states and more than 150 locations nation-wide, this senior care franchise is proud to have helped tens of thousands of clients with providing a safe and affordable option for the elderly who need care in their daily lives.
Providing their client with free consultations, CarePatrol Franchise really wants the best for their clients, and sincerely hopes that they can find the best option for their loved ones. This franchise even takes things to the next level, by actually going to their clients' home, rather than just an impersonal phone call.
CarePatrol franchise helps their clients find the perfect place for their loved ones. They specialize in the following:
– 55+ Living communities
– Independent / retirement communities
– Assisted living communities
– Alzheimer's / Dementia / Memory Care Communities
– A Nursing Home
This franchise requires a $55k cash investment prior to any financing. If the idea of a senior care franchise like CarePatrol appeals to you, fill out the form below so we can talk.
If our article caught your interest, or the idea of opening a franchise excites you, please reach out to us via the form below so we can talk.
We'd love to hear from you!