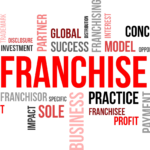 Cherry Blow Dry Bar is a styling franchise, designed to provide our clients with the best in blowouts, offering the most current styles paired with longevity through our signature blowout techniques. At Cherry Blow Dry Bar, the key to success is our education, allowing us to provide consistency among our styles and techniques to ensure clients have the same unbeatable experience during each visit – at any location.
NO CUTS.JUST BLOWOUTS. NO COLOR.
Blow Dry Bars Are a Thriving Industry Disrupting the Salon Business
The style looks simple, but can be difficult, time-consuming and physically tricky to achieve
Unique Business Features
– Membership Based Business Model
– Recurring Monthly Revenue
– 40 Billion Dollar Female Hair Care Industry
– Ability for Multi-Unit Ownership
This Franchise requires a cash investment of $80k. Please complete the form below to request more information.
If our article caught your interest, or the idea of opening a franchise excites you, please reach out to us via the form below so we can talk.
We'd love to hear from you!