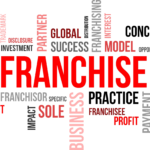 Do What You Love. Own Your Own Business. People from every industry and walk of life are saying goodbye to the corporate grind and choosing to own their own business by investing in Crestcom. For more than 30 years, Crestcom International has trained leaders across the globe in the areas of management and leadership. We do this through a unique blend of video-based, live-facilitated instruction in vital skill areas. Managers create action plans and are accountable for producing results. The Crestcom model gives owners the support, training, and tools needed to operate their own businesses using our world-renowned training. Learn more about this powerful opportunity today!
Become a part of Crestcom's global network of owners and position yourself at the forefront of a business niche that is in constant demand. Professional development is a rewarding career.
What is Crestcom's target market?
While many large companies use Crestcom training, the company's primary target market is small to medium-sized organizations. Companies with ten or more employees are considered Crestcom prospects. In most areas where Crestcom training is offered, there are tens of thousands of organizations with ten or more employees.
How do I learn more?
Crestcom allows potential owners to participate in the company's 3-Day Franchise Candidate Training program before either Crestcom or the candidate makes a final decision. This gives both parties an opportunity to really learn about each other before entering into a business agreement.
If you would like to learn more, please complete the form below.
If our article caught your interest, or the idea of opening a franchise excites you, please reach out to us via the form below so we can talk.
We'd love to hear from you!