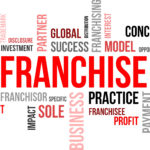 ecocountertopsUSA is a home based, low overhead, high profit, simple business model. Our dealers do not need a store front, special vehicle, big inventory, or employees. Dealers represent a very high quality resurfacing system at an extremely competitive price. Our system is specifically designed to follow the sixty hours of training required to become a certified technician. Our one day process is preferred by our customer base.
Along with the beautiful, durable, finish the fast completion of each application leads to complete customer satisfaction. Our brand is built on that all important 100% customer satisfaction goal. We emphasize in training the importance of professional follow-up and service. Going above and beyond for each customer leads to growing referrals. Our target customer is the average homeowner as well as commercial and residential property owners and managers. Residential realtors have become tremendous promoters of our brand and services.
This is a very simple, highly profitable and easily managed business model. A variety of ages, personality types and business experience are successful as dealers.
Sixty hours of training over a five day period in Indianapolis, IN. On-going training/support: 24 hours a day 365 days a year.
Frequently Asked Questions:
1. Do I need to be a salesperson? No you do not, but it always helps if you have sales skills. To sell the installation you need to be able to communicate with the customer. However, it is a very easy sell because our price tends to be about one third the cost of new laminate installed by a big box store.
We sell about 9 out of 10 jobs quoted. During training, you will hopefully have the opportunity to go on a quote. If not, the procedure manual spells out in detail the appropriate answer to any questions you may be asked during a quote. After training you will be very confident in the sales process.
2. Is there a marketing plan? Yes. In addition to professionally designed marketing materials we will share with you all marketing ideas that have worked for us as well as all of the other dealers. This is a very simple business and the marketing program we have designed is simple as well. There is no need for high tech social media driven campaigns.
3. Is the product durable? Yes! Is it indestructible? No, but neither is laminate or granite. It is as durable as it needs to be. We tell customers to treat it just like they should be treating their laminate; don't cut directly on it and don't leave hot items on it for an extended period of time. However, should they happen to damage the resurfaced area, unlike laminate and other surfaces, it can be repaired for a nominal fee.
4. What kind of person are we looking for? Both men and women can be equally successful in this business as well as husband and wife teams. A manual labor background is preferable but not required. It is not hard work and could be categorized as being in the same physical activity category as painting.
5. Is there a lot of competition? Not really! This is highly skilled work but our training program is so thorough that you could receive referrals off of your first job! Others might say they do countertop resurfacing but we are willing to say that they wouldn't do it as well as we do. This is our specialty and our dealers do it all day every day. We have established ourselves as the standard of consistent quality in this industry.
6. How much can I make? That depends on how many jobs you do. Our dealers get into this business for different reasons. Some are retired and just want to supplement their income a couple of days a week. Others work full time jobs elsewhere but want to transition into doing this full time. It is safe to say though that when you are working you should be earning approximately $100.00 per hour net profit.
7. Do I need a store front, inventory or special vehicle? No! We have designed this business to be as efficient as possible. It is home based and small; it will not take up a lot of room at your house. We like to describe it as a lean, mean, money making machine!
8. What do I get for my initial investment? Your name on the company website and all the benefits of a corporate website including hosting, SEO and any enhancements to the web page that might be developed, a starter set of professionally designed marketing materials as well as additional items in electronic file format, five days of training in Indianapolis, Indiana, 24/7/365 support following training, the right to work an exclusive protected territory and a complete system of spray equipment. There is a supply list of small tools and items that you will need to fulfill that we do not provide but is included in the all in cost.
9. What is the all in cost? About $47,500.00 including $42,500.00 for the dealership fee, $1,800.00 for the additional items not included in initial startup package as well as $3,200.00 for advertising.
10. What will I learn during training? You will learn how to work the spray equipment and how to spray the various products used to resurface. You will learn how the spray equipment works so that you will be able to keep it in good working order. You will participate in resurfacing projects from start to finish and we will teach you the marketing and administrative side of running your dealership.
Total investment $47,500. Want to learn more? Complete the form below and we will send you more information.
If our article caught your interest, or the idea of opening a franchise excites you, please reach out to us via the form below so we can talk.
We'd love to hear from you!