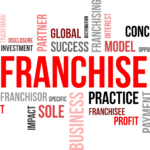 How much does it cost to open a Franchise? Before we answer this question, let's review what a franchise is. A franchise is a type of business that allows interested investors to purchase the right to use same the brand, advertising methods, and business model from another business. Typically, the investor will pay a one-time franchise fee and some kind of royalty or fee over time to become a "franchisee".
Franchises are more popular than you may think. Businesses like McDonalds, Wendy's,  Sonic, and more are all franchises – businesses owned by separate owners who unite under one brand.
Like with any business, opening a franchise does cost money and the amount depends on which type you choose to invest in. Some franchises can be bought into for a little as $25k, while others might require a minimum of $500k. Each franchise is different, and has unique eligibility requirements.
A large majority of franchises fall in the $50k-$150k range. While the majority of the purchase doesn't need to be done with cash, franchisors almost always require a certain level of physical capital. Franchises that fall in the $50k-$100k range typically require a minimum of $35k-$75k cash, (depending on the franchise).
No single franchise is the absolute best for every situation; however, there is always one that is best for you. Every franchise has its benefits and advantages, and it's important to review all options when it comes to deciding which franchise to invest in.
If you would like a free no obligation consultation, please complete the form below. We would be happy to call & discuss the possibility of franchise ownership.
If our article caught your interest, or the idea of opening a franchise excites you, please reach out to us via the form below so we can talk.
We'd love to hear from you!