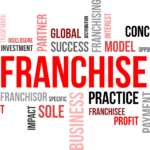 Opening a Franchise is a great way to start a business. When you open a Franchise you are partnering with a proven business concept that has systems & processes to help you succeed. Opening a Franchise helps reduce your risk and increases your chance for success.
Franchise companies provide you with a blueprint for starting a Franchise. They help you find a location, help you hire the right employees, stock the right inventory, find the right customers. Franchises also provide you with the initial training to help you get started off on the right foot.
The cost to open a Franchise will vary from company to company. I have reviewed 100's of franchise startup cost structures and below are some "average" numbers on the cost to start a Franchise in a particular category.
With over 30 categories the cost to start a Franchise business will vary of course. Some of the factors that drive the cost differences from franchise to franchise are: size of location, number of employees, inventory needed or no inventory, advertising, buildout etc….
Here are some averages*:
Food Franchise: $50k-$150k
Auto Repair Franchise: $50k-$100k
Fitness Franchise: $75k-$100k
Senior Care Franchise: $50k-$75k
Management Consulting Franchise: $40k-$60k
Home Based Franchise: $30k-$40k
Pet Franchise: $75k-$150k
Education Franchise: $60k-$125k
*The above numbers are an average of several franchises within each category. 
If our article caught your interest, or the idea of opening a franchise excites you, please reach out to us via the form below so we can talk.
We'd love to hear from you!