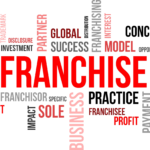 Ranging from Pre-school on up, Idea Lab Franchise provides classes, birthday events, camps and activities ranging from Cooking School, Robotics, 3D Art, Engineering and Science. At Lab Rock, Grey Matter Workshops, Classes and Camps encourage children to learn through inquisitive hands-on-activities utilizing Science, Math, Critical-thinking Skills and imagination. Each class, camp, and activity are carefully constructed to provide the ultimate Design-Based-Learning environment while providing a fun, hands-on experience for each child.
From figuring out mechanics of spaceship engineering using recycled materials to creating scrumptious desserts in our Culinary Arts series, our Idea Labbers are provided the necessary tools to ask questions, learn and invent new "Out-of-the-Box" solutions through, Arts, Sciences, Technology, Creativity and Natural Play. Since 2011, Idea Lab Franchise has been responsible for teaching and inspiring thousands of children across the US, and hope to teach and encourage thousands more.
This Franchise requires a $30k cash investment to qualify. Fill out the form below for more information.
If our article caught your interest, or the idea of opening a franchise excites you, please reach out to us via the form below so we can talk.
We'd love to hear from you!