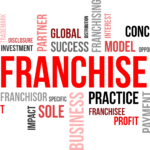 Kids in Sports Franchise is a specialized sports program for children ages 12 months to 12 years old that started in 1999 in New York City by partners and current owners Michael Strutt and Kenny Colo. Kids In Sports teaches the fundamentals of Baseball, Basketball, Football, Floor Hockey, Lacrosse, Soccer and Volleyball. In addition to offering a wide variety of Sports classes Kids In Sports runs several camps and hosts birthday parties. We saw a need for a more comprehensive instructional Sports program for Younger Children that really focused on fundamentals of team sports but most importantly a method to teach this in a fun way.
As sports educators, they've created an expertly designed curriculum that is innovative, age-appropriate, and fun! Their multi-sport program for younger children grows with each child – from adult participation to separation classes. Older children learn the fundamentals of specific team sports. And at every age each child gains important life skills like taking instruction, working in groups and sportsmanship. Kids in Sports Franchise takes pride in nurturing the development of each child. With a low student to coach ratio, this franchise helps each child grow in the confidence and skills they need to succeed in sports, school and life.
This franchise requires a $75k cash investment prior to any financing. If you find the idea of a Kids in Sports Franchise interesting, reach out to us by filling out the form below.
If our article caught your interest, or the idea of opening a franchise excites you, please reach out to us via the form below so we can talk.
We'd love to hear from you!