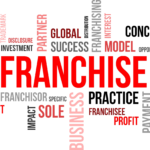 Write Your Own Success Story Become A Local Marketing Expert
Help Local Businesses Succeed!
We've re-invented marketing for local businesses. Show your clients how to reach their best prospects with money saving offers delivered in the mail, on the Internet, to mobile devices and social media. We teach you to become a local marketing expert and work with you, in your territory, to build a marketing services business that becomes an in-house ad agency resource for local business owners. You do the consulting, we do the rest.
Top five reasons to own a Money Mailer franchise:
1. Aggressive Grand opening launch package designed for rapid start-up – production discounts, category promotions and much more.
2. Lead generation provided – choose from a menu of proven programs including telemarketing for pre-set appointments with business owners who want to learn more about Money Mailer.
3. No royalties for your entire 1st year – our royalty is a flat fee, not a percentage of your sales so you can increase your sales with "0" increase in royalties.
4. Extremely fast startup, home-office based – do your 1st mailing 8 weeks after completion of Money Mailer University – no storefront or inventory required.
5. Two powerful trends driving growth – Consumers need to save money and local business owners need our expertise more than ever to build market share.
Cash investment required for this Franchise is $75k. Please complete the form below to request more information.
If our article caught your interest, or the idea of opening a franchise excites you, please reach out to us via the form below so we can talk.
We'd love to hear from you!