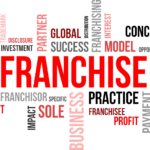 Established in 2001, Nurse Next Door's Happier Aging approach helps seniors keep their independence. This franchise's caregivers do things that bring happiness to each client's loved ones–no matter how big or small. Each client has their own caregiver who lives in their area, and will come to see them as often as necessary in order to satisfy their needs. Whether it's taking care of hygiene, getting dressed, preparing meals or just companionship, their caregiver(s) are there to help.
The main benefit to Nurse Next Door that makes them stand out among the senior care franchises out there is that the client in question can stay in the comfort of their own home, rather than having to relocate to an unfamiliar care facility such as a nursing home. In addition to the basic benefits of Nurse Next Door, are the more specialized services such as reconnecting with old hobbies, learning new things, and even traveling. At the Nurse Next Door Franchise, the staff genuinely cares for their clients, and wants to see them happy.
This senior care franchise requires a $100k cash investment prior to any financing. If the idea of a senior care franchise like Nurse Next Door appeals to you, fill out the form below so we can talk.
If our article caught your interest, or the idea of opening a franchise excites you, please reach out to us via the form below so we can talk.
We'd love to hear from you!