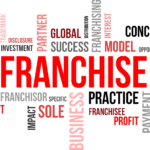 Oasis Senior Advisor Franchise owners provide a FREE RESOURCE to seniors and their families to help them find SENIOR LIVING COMMUNITIES, whether that be an assisted living, memory care, or independent living community.
The communities pay a fee that is typically 70% – 75% of a community's monthly bed fee. Look at the service as one that is quite similar to the service a real estate agent provides, only for families searching for assisted senior living options for loved ones.
Implementing a clear process, and leveraging comprehensive support, Oasis franchisees focus on the model's 3 SIMPLE components: BUILD INVENTORY (communities), DEVELOP REFERRAL SOURCES (social workers, hospital discharge nurses, geriatric professionals), and HELP FAMILIES (consult personally, determine needs, provide guidance and empathy, and introduce to the right communities).
Oasis Senior Advisors is proud to have a business model in which you can achieve success for yourself and your family, while making a difference in the lives of seniors and their families. Using a hands-on approach, Oasis Senior Advisors uses deliberate marketing, proprietary technology, and sincere and genuine compassion to guide seniors and families to the proper senior living communities within their budget, geographic area, and according to their physical and mental health needs.
Owning an Oasis Senior Advisors franchise offers you an opportunity to positively change the lives of seniors and their families while owning a high-demand, unique business of your own. As a franchisee you are compensated for bringing value to senior living communities in your area.
You will provide value to other geriatric professionals by easing their demanding workload. And most of all with your compassion and dedication, you can leverage our infrastructure and support to help seniors and their families by finding them the 'right place' when staying at home is no longer a viable option – and you provide this service to them for FREE while earning a living & having a very flexible lifestyle.
This Franchise requires a $50k cash investment to qualify. Fill out the form below for more information.
If our article caught your interest, or the idea of opening a franchise excites you, please reach out to us via the form below so we can talk.
We'd love to hear from you!