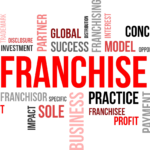 Established in 2006, the Oxi Fresh Carpet Cleaning® Franchise is a ground-breaking carpet cleaning system that is committed to being green and environmentally friendly. Their standard of excellence and carpet cleaning technology create a powerful oxygenated cleaning system that effectively removes stains from carpet, water-free. The strength of oxygen is undeniable; Mother Nature has used oxygen to naturally purify the earth for thousands of years.
The average cleaners use between 40 and 60 gallons of water per home. This water is often contaminated with various chemicals and cleaning products, leaving the water unable to be reused without serious filtration, meaning even more chemicals. In comparison, the Oxi Fresh Franchise uses only 2 gallons per household. In addition to the water usage, is the huge load of electricity to power the cleaning machines. While most cleaners need to power their cleaners off of their truck, Oxi Fresh only needs a mere outlet.
The proprietary and innovative cleaning process is safe for animals and pets and leaves no sticky residue, meaning completely-clean carpets. In addition to this safer method of cleaning, it only needs to dry for an hour rather than 24 or more. Another benefit to using Oxi-Fresh is the lack of chemical residue. Believe it or not, a surprising number of people are sensitive to even the smell of chemicals, meaning that this franchise's customers can enjoy their freshly clean chemicals in comfort. With their standards of excellence, their carpet cleaners wouldn't accept anything less.
Placed at #216 in Entrepreneur's Franchise 500 in 2016, Oxi Fresh had over 290 territories nationwide. The Oxi Fresh Franchise also had over 100,000 customer reviews with an average rating of 4.6 stars. This franchise services anything and everything including:
– Carpets
– Rugs
– Upholstery
– Tile
– Wood
In addition to this, Oxi Fresh also offers it's customers a protectant against various bacteria. The protectant acts as a sort of barrier to anything that may try to grow on various surfaces, allowing said surfaces to stay cleaner longer.
This cleaning franchise requires a $75k cash investment minimum prior to any financing. If the idea of starting a cleaning franchise like Oxi-Fresh is attractive to you, please fill out the form below so we can talk.
If our article caught your interest, or the idea of opening a franchise excites you, please reach out to us via the form below so we can talk.
We'd love to hear from you!