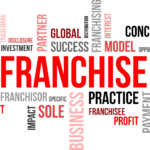 There are many things to consider when you are thinking about opening a Franchise business in your area. What is the best franchise to open? How much do franchises cost to start? What is the return on investment for a Franchise business?
Purchasing a franchise is like any other investment: it comes with risk. When you consider a particular franchise, think about demand for the products or services it offers, whether competitors offer similar products or services, the level of support you will receive and the franchisor's reputation.
Demand
Is there a demand for the franchisor's products or services in your community? Is it seasonal or evergreen? Could you be dealing with a fad? Does the product or service generate repeat business? Is the franchisor's name so well known that it will bring in customers, or will you have to create a market for the franchise?
Competition
What's the level of competition — nationally, regionally and locally? How many franchised and company-owned outlets are in your area? Does the franchise sell products or services that are easily available online or through a catalog? How many competing companies, including competing franchises, sell similar products or services at a similar price? Are those companies well established or widely recognized in your community?
Your Ability to Operate the Business
Sometimes, franchise systems fail. What will happen to your business if the franchisor closes up shop? Will you need the franchisor's ongoing training, advertising or other help to remain in business? Will you have access to the same suppliers? Could you conduct the business alone if you have to cut costs or lay anyone off?
Name Recognition
Buying a franchise gives you the right to associate with the franchisor's name or brand. An established franchise with a well-known name — and good reputation — is more likely to draw customers than a relatively new or unknown franchise. If you invest in a franchise, you'll be responsible for creating customer demand for its goods or services in your area.
Consider:
– how long the franchisor has been in business
– name and brand recognition for the franchisor and its products or services
– whether the franchisor has a reputation for quality products or services
You'll want to find out from the required disclosure document whether the franchisor has a federally registered trademark. If it doesn't, a company using the same mark in your area could force you to change the name or mark of your outlet at your expense.
Interested in learning more about how to open a Franchise? Fill out the form below for a Free Franchise Consultation from a Franchise Expert.
If our article caught your interest, or the idea of opening a franchise excites you, please reach out to us via the form below so we can talk.
We'd love to hear from you!