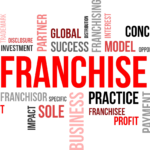 Snapology Franchise engages children using LEGO® bricks, K'Nex and technology through robotics, animation, engineering, play and interactive learning. We create interactive experiences designed to spark children's interest in learning and to promote their creativity. Snapology offers enrichment classes, camps, birthday parties, scouting events, social skills groups, team building and other activities. We engage children through activities in our Discovery Centers, in the community and in homes. Children have so much fun with Snapology that they don't even realize they're learning.
Some activities that Snapology offers include over 15 different field trips, workshops, anti-bullying programs, and custom events.
This franchise requires a $24k cash investment prior to any financing. If this franchise interests you as something that you would like to buy into, please fill out the form below so we can talk.
If our article caught your interest, or the idea of opening a franchise excites you, please reach out to us via the form below so we can talk.
We'd love to hear from you!