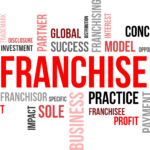 Established in 1995, the Snip-its franchise is the first and largest children's salon and party concept in the United States. By turning what has traditionally been considered a mundane and often unpleasant experience into a fun-filled adventure they have changed the dynamic of children's hair care. It starts with the stylists—haircutting rock stars who have been specially trained to work with children, (even ones with autism). Stylists who are members of the Snip-its Legends Club™ are recognized for achieving the highest levels of technical and customer service possible. To be inducted in the Legends Club, a stylist must:
– Complete at least 10,000 kids' haircuts at Snip-its
– Undergo certain training courses
– Receive nominations by franchise salon owners and our customers
– Represent the Snip-its franchise by working in the community through service projects and more!
The criteria is then reviewed by the Legends Club Panel. Snip-its Legends can be recognized by their personalized teal smock, commemorative pin, and certificate of induction. Despite their legendary status, they still continue their professional passion—making children look and feel great.
In addition to the fantastic stylists, Snip-its' custom interior features their own cast of cartoon characters, interactive computer play stations, Magic Box, and a complete line of hair care products formulated just for kids. Snip-its also offers both ear piercings and special party packages in a multitude of themes including "Glamour", "A Trip to Hollywood", "Spa", and "Rockstar", allowing for the perfect birthday party for any child.
This child beauty franchise requires a $75k cash investment minimum prior to any financing. If the idea of a child beauty franchise like Snip-its appeals to you, please fill out the form below so we can talk.
If our article caught your interest, or the idea of opening a franchise excites you, please reach out to us via the form below so we can talk.
We'd love to hear from you!