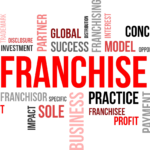 The Stemtree franchise focuses on science, technology, and engineering and aligns with today's nationwide emphasis on STEM (Science, Technology, Engineering, and Mathematics). They nurture each child's inner scientist through fun, hands on learning built upon a core scientific curriculum that will give the edge he or she needs to succeed in science and engineering- whether that means a better grade in class, a future science and engineering related career, or just having fun. The stemtree franchise are looking to teach children nationwide. Teachers at Stemtree look to provide children with the following: – The foundations of theory behind key topics in science, technology, and engineering – Participation in hands-on activities and experiments that foster a deep understanding of science, technology, and engineering – Achieving greater success in school today – Ability to compete for jobs in high-tech, high-wage careers of tomorrow Stemtree is more than an enrichment program; it is a self-paced and customized program.  This franchise does not provide a traditional classroom education program rather Stemtree provides one-on-one instruction and activities for each child. This individual attention allows for a high level of quality interaction between the teacher and the student.  Stemtree instruction methods allow students to become confident and capable learners. It also promotes monitoring of how students are mastering each workout. How is the Stemtree Program different? Some features for children include: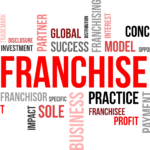 – No Classroom Setting – Flexible Scheduling – Assessments for each program: Engineering, Programming, and Science. – One-on-one instruction – Hands-on activities and experiments to learn science and engineering processes such as observing, classifying, measuring and predicting. – Learn with fun, through games to reinforce the science vocabulary in each concept. – Homework support and exam prep. Education & Child Development are some of the fastest-growing industry sectors in the nation. (franchisehelp.com, 2016) 55 Million Students in grades K-12 were enrolled in schools in the United States in 2014, all of whom are potential clients for educational services. 11 Million Children under the age of 5 spend at least 35 hours/week in childcare, and there is a growing recognition that early childhood education is immensely important and provides lifelong benefits. This franchise requires a $50k cash investment prior to any financing. If the idea of a franchise like StemTree appeals to you, fill out the form below so we can talk.
If our article caught your interest, or the idea of opening a franchise excites you, please reach out to us via the form below so we can talk.
We'd love to hear from you!