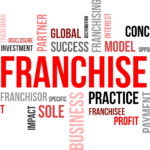 The hair care industry is a $65 billion dollar-a- year business that most people know little about. The industry is highly fragmented, with little organized competition. Meet the Supercuts franchise. With over 2,600 stores and brand recognition above 90%, Supercuts is the flagship franchise brand of Regis Corporation, the global leader in hair care with close to 9,000 salons worldwide and system-wide revenue of nearly $2 billion.
Approximately 70% of the beauty salon market share is controlled by independent operators, where the owner of the business cuts hair and generally lacks a sophisticated approach to running his or her business; the other 30% is controlled by national brands like the Supercuts franchise. The growth at Supercuts continues to come primarily from these independent salons that are not able to effectively compete in the marketplace, creating an enormous growth opportunity for markets throughout North America.
Not only does Supercuts provide a range of hair services including men's haircuts, women's haircuts, kids' haircuts, color services, and waxing to keep each of its customers looking sharp, Supercuts also offers professional haircare products at affordable prices. Also, with 2,400+ locations across the country being no-appointment-required hair salons, Supercuts provides consistent, quality haircuts at a moment's notice for all of its' clients.
This beauty franchise requires a minimum $60k cash investment prior to any financing. If the idea of a beauty franchise like Supercuts appeals to you, fill out the form below so we can talk. 
If our article caught your interest, or the idea of opening a franchise excites you, please reach out to us via the form below so we can talk.
We'd love to hear from you!