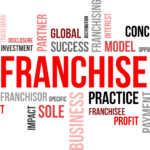 Hair Care is currently a $42B+ industry, leaving lots of room for growth and several distinct advantages over other leading categories of franchises. Unlike some businesses, hair cutting isn't going anywhere.
Need-Based: It's a necessary service, with built-in demand, that will never go out of style
Minimal Inventory: Having fewer products maximizes space and eliminates concerns of theft or spoilage
Predictable: Regular appointments and repeat customers eliminate peaks and valleys
Easy to Operate: A core set of consistent services makes the model simple and repeatable
Lower Startup Requirements: A smaller initial investment than many industries leaves more cash available to cover other expenses
Flexible: Manager-run locations mean the ability to own multiple units or keep your current job
Do I need to have experience in the salon business to start a salon franchise? Absolutely not. In fact, it is rare that a franchisee has any hair care experience at all. We would much prefer that you have solid business management experience and great people skills.
Do I need to leave my current job? No. In fact, we have built flexibility into our training so that changes in your lifestyle during your first years of salon ownership aren't overwhelming. A salon manager, trained and certified, runs the day-to-day operation of your franchise. You handle the supervision & leadership.
How do I know if I am right for a hair care franchise concept?
Answering yes to the following questions is a good place to start:
• Do I enjoy working with people?
• Do I have the capital it takes to get started? ($150k)
• Am I financially stable?
• Am I success-driven?
• Am I willing to follow a proven business system?
If you answered yes to those questions we should talk, fill out the form below to request more information. This franchise requires a $150k cash investment prior to any financing.
If our article caught your interest, or the idea of opening a franchise excites you, please reach out to us via the form below so we can talk.
We'd love to hear from you!