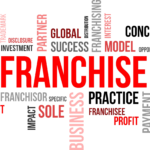 TapouT Fitness Franchise has created immersive fitness programming and signature classes that evolve the world's most time-tested and effective conditioning programs. This franchise provides group classes and one-on-one training that delivers total-body transformation to avoid stagnation or boredom. Classes include strength and cardio equipment, continuous 20-minute circuit based training and progressive 60-minute classes, which deliver unmatched results. Their individualized approach and positive community inspires their client's inner athlete, making limits an illusion.
The Tapout 20 program that TapouT Fitness provides is a self-motivated, express circuit-training workout that teaches its clients the basics of working out and martial arts in a non-intimidating, adaptive way. Classes that this franchise offers include the following topics:
TapouT Martial Arts
TapouT Fit
Karate
Wrestling
TapouT Sweat
TapouT Boxing
TapouT Kick
TapouT Dance
TapouT Boot Camp
TapouT Strength
TapouT Balance
Yoga
TapouT 20
TapouT Preseason
TapouT Kids
TapouT Team
Tapout Fitness firmly believes that fitness is an important part of life, as they explained on their website, "Fitness is a lifestyle, and with Tapout you have all the tools you need for success. With Tapout Fitness in your life and your workouts in sync, you will reach your fitness goals."
TapouT Fitness combines the Martial Arts philosophy of discipline, determination and respect, with the energy of cardio, weight training and high intensity interval training (HIIT). This fusion fully integrates the mind and body delivering a transformative fitness experience. Tapout Fitness is not an MMA Gym or Fight Club; we focus 100% on enhancing fitness. Tapout Fitness has researched the top fitness techniques in the country to offer the world's "Best of the Best" fitness platforms, equipment and training—all in one location.
This Franchise requires a $100k cash investment to qualify. For more information on owning your own Franchise complete the form below.
If our article caught your interest, or the idea of opening a franchise excites you, please reach out to us via the form below so we can talk.
We'd love to hear from you!