Espresso Cafe Business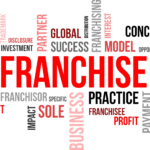 Whether your goal is to open a café, a double drive thru coffee shop or a cart or kiosk or develop an entire state area, All The Perks is committed to providing a complete business package.
All The Perks Coffee is a licensing organization which works with those who want to enter the coffee business.
We have five business models: Stand-Alone Double Drive-Thurs Espresso Cafes, Traditional sit-down Espresso Cafes, Carts and Kiosks for malls, office complexes, ect., and two sales business models: fundraising territories and Area Development.
Q. DO I NEED PRIOR EXPERIENCE IN THE RETAIL COFFEE BUSINESS?
A. No.  ALL THE PERKS ESPRESSO CAFÉ businesses are based on an established business system.  You and your staff will be trained to apply proven methods of coffee business management.
Q. DO I HAVE TO PERSONALLY MANAGE ALL THE PERKS ESPRESSO CAFÉ?
A. NO.  Although we recommend full time supervision by the license holder, your coffee business may be run by a well organized manager with good people skills.  We do, however, highly recommend that you do manage your business if it is a traditional sit-down café.
Q. ARE THERE STANDARD OPERATING PROCEDURES IN PLACE?
A. Yes, ALL THE PERKS ESPRESSO CAFÉ has developed systems and operating procedures that are designed to guide you in the operation of your coffee business. Our on-going support will assist you to maintain a high standard of quality and uniformity important to grow and maintain your client base. You will also receive an ALL THE PERKS Operations Manual and CD."
Q. WHAT IS IN THE OPERATIONS MANUAL?
A. Our comprehensive operations manual includes recipes, product preparation and service methods, interviewing, hiring and training techniques, purchasing, methods for controlling costs, and all policies, standards and procedures necessary to operate your coffee business.
Q. WILL I HAVE A PROTECTED TERRITORY?
A. Yes. If you open an ALL THE PERKS ESPRESSO CAFE, no other ALL THE PERKS licensee will be permitted to open in your defined territory.
Q. WHAT SERVICES DOES ALL THE PERKS PROVIDE?
A. Our team will assist you through the entire development of your business from site selection to store layout and design, build-out, equipment specifications, product procurement, training, and more.
Q. WHAT DOES THE TRAINING CONSIST OF?
A. We provide 7 days of intense training.  Each new licensee is required to attend a 2 day coffee knowledge program at our roasting facility in Cleveland, OH. You may bring up to 4 others to this 2-day training.  The 2-day program covers roasting techniques and proprietary blends, equipment operation and maintenance, and other product knowledge.   In the week prior to your opening our trainers will spend 5 days with you and your staff providing hands-on training on procedures that range from drink preparation  to machine maintenance, and customer service to inventory control.
Q. WHAT CONTINUING ASSISTANCE CAN I EXPECT TO RECEIVE?
A. Our team provides on-going support and assistance in the efficient operation of your store. We continue to develop and provide recipes and products to enhance your profit centers.
Q. HOW DO I SELECT THE RIGHT SITE?
A. Our qualified commercial real estate agent will help you identify potential locations. The commercial real estate agent will provide the demographics for reviewing sites formulated on experience-based criteria, and provide consultation regarding the selection of potential sites. Our real estate services will include preparation and submission of a letter of intent as well reviewing and negotiating all lease documents.
Q. HOW MUCH DOES IT COST?
A. The capital investment ranges from $25,000-$100,000 depending on the business model you choose.
Q. HOW DO I LEARN MORE?
A. Please complete the form below and a franchise professional will contact you with more information.
Minimum $25k Cash Required