Regional Franchise Developer Wanted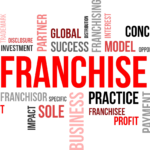 Franchise Development Group is offering a limited number of franchises for sale in the US for qualified applicants. Are you a knowledgeable, experienced and motivated manager, sales professional or entrepreneur? Do you enjoy helping others achieve success? You can have your own Franchise Development Group franchise with a broad, exclusive territory.
Outstanding opportunity to earn lucrative commissions and residual income in a multi-billion dollar industry. Low start up costs. Large Exclusive Territory. No Experience Needed. In depth training.
As part of our National expansion plan Franchise Development Group is seeking franchisees to open home based offices in select markets across America.
Why Franchise Development Group?
Today's savvy business owner knows that the best way to grow a business is through franchising. But it takes time, knowledge and experience to get a franchise off the ground. You need lawyers, marketing and operational experts and potentially tens of thousands of dollars.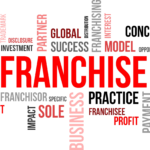 Franchise Development Group is a one-stop-solution for franchise development combining all the key elements under one roof. Our franchisees identify local businesses in their large exclusive territory who desire to grow through franchising. Our corporate office handles the legal, compliance, operations manual development and other heavy lifting involved in transitioning a business to a franchise company. This allows our franchisees to focus on growing their business and concentrate on client development.
Franchise Development Group franchisees have multiple revenue streams including initial consultation fees and ongoing franchise fees and royalties as they share in the success of their client's franchise business.
What other consulting opportunities offer all of the following?
* Lucrative Consultation Fees
* Sharing in the Franchise Fees of Multiple Franchises
* Residual Income Through Royalty Sharing
* Comprehensive Initial Training
* Ongoing Consultation and Support
* Attractive ROI with Just 1 or 2 Clients
* National Presence
* Recession Resistant
* Large Protected Territory
* Diversification as you work with several clients in a variety of industries
* Low Start Up Costs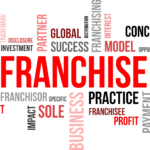 Exclusive Franchise Opportunity
The Franchise Development Group growth plan includes a very limited amount of exclusive territories. Territories have been designed to maximize the opportunity to work with a broad client base, but also to provide local service to business owners who want to franchise, as well as entrepreneurs who want to own franchises.
Previous experience in franchising is helpful, but not required. Our week-long intensive training and ongoing learning opportunities cover all the knowledge and tools you'll need.
As a Franchise Development Group franchise owner, you will work closely with local businesses, introducing the idea of franchising, and helping them learn the ins and outs of the business.
A Proven System For Franchising
Over our many years in the franchise consulting business, we have developed a proven system for growing franchises from just a kernel of an idea to documentation and licensing through attracting better franchise candidates. Services include evaluation, development of policies and operations, legal, marketing, digital media and more.
We cover all the bases and offer exclusive, time tested products that support our clients in their operations as well as their marketing and digital media strategy. Franchise Development Group franchisees and clients use our custom back office software to manage the business, stay in touch with clients, continue training and track leads. It also offers an online document library, accounting and easy reporting features.
Interested in learning more? Please fill out the form below. $50k Cash Investment Required.