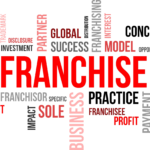 Established in 2007, BumperDoc is the one-stop shop franchise for auto body repair, auto reconditioning, and auto appearance needs. With a wide selection of locations ranging California to New York, BumperDoc aims to help customers nationwide with any automotive repairs no matter how big or small. In addition to this BumperDoc, also aims be both fast and quality. Customers can find many high quality services conveniently located under one roof, including:
– One-day bumper repair,
– Dent & door ding removal,
– Auto body repair,
– Window tinting,
– Windshield repair,
– Auto detailing,
– Cloudy headlight restoration,
– Wheel repair,
– Interior repair,
– Paint protection and more.
BumperDoc is a green franchise business. They are committed to preserving the natural resources on our planet—using innovative technology and repair methods to ensure the preservation of our environment. By repairing auto body damage, instead of replacing parts, they reduce our carbon footprint and help preserve the environment. In addition to repairing parts, they will also buy used parts and use them as well.
This automotive repair franchise requires a $50k cash investment prior to any financing. If the idea of an automotive repair franchise like BumperDoc appeals to you, please fill out the form below so we can talk.
If our article caught your interest, or the idea of opening a franchise excites you, please reach out to us via the form below so we can talk.
We'd love to hear from you!