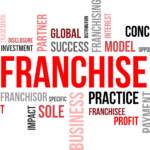 At California Tortilla, we took a look at the standards of common dining options and re-imagined them from the inside out. So what does all of this "Re-Imagining" mean?
– Food should be inspired. We offer 25 unique house-made recipes
– Fresh just tastes better fresh, we don't even have freezers in our restaurants
– We prepare our fresh food throughout the day
– We didn't stop with our food, we re-imagined the entire guest experience
– We talk to our guests, ask them what they are in the mood for, and make sure they LOVE their food. And if they don't, we do whatever it takes to make it right.
– We also spend our days finding new ways to improve the California Tortilla experience to make sure that each experience is beyond one's expectations.
California Tortilla is Mexican re-imagined. Our signature items offer a twist on traditional Mexican flavors and include sauces like Honey Lime, Crunchy BBQ Ranch, Korean BBQ, and California Screamin'. What makes California Tortilla unique is the simple premise that we are serious about food, but not too serious about ourselves. The food has to be great so we have to use the best ingredients. We only use premium proteins. Our salsa, guacamole, queso and sauces are made fresh daily, on-site, from the best ingredients we can get our hands on.
The cash investment for this Franchise is $250k. Please complete the form below for more information.
If our article caught your interest, or the idea of opening a franchise excites you, please reach out to us via the form below so we can talk.
We'd love to hear from you!