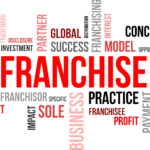 An Executive Level Franchise is one that allows you, the executive, to keep your current position while building your business. This business model is a manage the manager franchise. It has a large recurring revenue stream with fast ramp up cycle. Low number of employees (3-4), smaller space requirements, no inventory & recurring customer revenue.
Over 200 franchises throughout the country and 70% of owners are multiple unit owners and had a regular corporate job while they grew their businesses.
Very "executive" friendly, you can keep your regular job which reduces risk and lowers stress level of ramp up.
Ideal candidate:
– Executives, Directors, VP's, CEO's, Presidents etc…
– Good with numbers and leading a highly skilled but small team.
– $150k cash sitting in the bank prior to any financing.
– Credit score of 700 or higher to qualify for $300k loan. (total investment $450k=$150k+$300k)
– Desire to grow with multiple units, typically 3-5 unit packages with potential to earn high 6 figure income.
This Franchise has a great Life/Work balance since it is semi-absentee. As few as 1-3 employees and the manager manages the day to day business operations. The owner oversees marketing & financials.
$20 Billion+ industry that is growing every year. This franchise has several unique advantages that are allowing them to steal & retain market share from the competition.
Are you looking for a Franchise that is semi-absentee, would allow you to keep your job, has opportunity for expansion, has a small footprint with no inventory, has a low startup cost and high success rate? Fill out the form below to request more information.
If our article caught your interest, or the idea of opening a franchise excites you, please reach out to us via the form below so we can talk.
We'd love to hear from you!