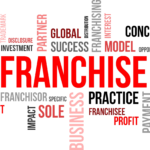 Expense Reduction Analysts (ERA) is one of the world's leading networks for cost, purchase and supply management. ERA holds a powerful position within a very compelling market segment of the consulting industry. For more than 20 years, ERA has been offering individuals the opportunity to build their own businesses and achieve a rewarding work/life balance. Our franchisees save their clients money in more than 40 cost categories including freight, telecommunications, office supplies, fleet management, insurance and more.
– This business is resistant to recession and thrives in all economic climates
– Experience proven strategies for marketing and success
– A consulting or finance background is not necessary
– What is necessary is the ability to engage with executive level decision makers and build professional relationships based on trust, integrity and delivered results
– Typical backgrounds of selected franchisees include; CEO, CFO, COO, Managing Partner, Successful Sales People, Director or Executive Level Managers, Consultants and many others
– Powerful global network of franchisees
– Build your own professional consultancy
– Join a team of highly skilled and successful like minded professionals
Professional Benefits:
– High revenue potential (not linked to hours worked)
– Business to business client model
– Prospective clients from any industry
– Use your past/current skill sets and contacts
– Operate your own professional consultancy
– Be part of a global network of professionals
Investment Benefits:
– Low investment
– 10 year license
– No inventory or overhead
– No employees required
– No retail sales
Lifestyle Benefits:
– Home office based business (or a small office if preferred)
– Control of professional life
– Regional focus (little or no overnight travel)
– Operate during normal business hours
– Excellent work-life balance potential
– Work with high-level professionals (clients and colleagues)
– Personally satisfying business value to clients
This Franchise requires a cash investment of $80k. Please complete the form below to request more information.
If our article caught your interest, or the idea of opening a franchise excites you, please reach out to us via the form below so we can talk.
We'd love to hear from you!