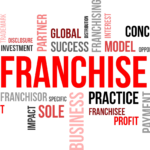 Our Franchise Matchmaking service is free to you. You don't pay anything extra for our service. We are compensated directly from the Franchise companies. You pay the same price for the franchise, there are no added costs. We are paid like an executive recruiter. Think of us as the eHarmony of the Franchise world. We are Franchise matchmakers.
What are the steps in the Franchise Matchmaking Process?
1. Initial phone call, on this call we will educate you on the due diligence process for researching different franchises, we will ask you a few questions to make sure you are interested & financially qualified. We will walk you through Franchising so that you know all of the right terminology, processes & systems.
2. Franchise Personality Test Phase. We have created an online Franchise Personality Test, basically this is a test for franchise ownership. We have an online form for you to complete with 40-50 questions. This in depth review gives us a starting point to launch our search. This test takes less than an hour to complete.
3. Franchise Research Phase. In this step we will use your answers to find a few franchises that match your personality, needs, wants & financials. This part of the process usually takes us about a week to complete since we have to contact each Franchise company individually.
4. Franchise Review Phase. We will review the Franchises that match-up and have an available territory. This phone discussion typically takes 1-2 hours depending on how many matches we are able to find for you. At the end of this call you can decide if you want to learn more about the Franchises that match-up.
5. Franchise Introduction Phase. If we find a Franchise match-up that you are interested in we will coordinate a phone call with an executive at the Franchise HQ. Usually that call will last about an hour. At this point the Franchise company will explain their specific due diligence process and you can decide if you want to learn more.
How much does it cost to open a Franchise?
If you have good credit, Franchise financing is available for most of the investment required to open a Franchise. Typically you will need around 30% of the total available prior to financing.
For example, if the total investment to open a Franchise is $150k, you would need around $50k of your own money prior to any financing and if you have good credit we have sources for financing the other $100k to open the Franchise.
That investment can come from cash in the bank, 401k/IRA rollover with no penalty or tax, equity in your home, Uncle Joe etc… If you don't have any money and you don't have good credit then we wouldn't be able to help you open a Franchise.
Are you interested in exploring the possibility of opening a Franchise? Are you financially qualified? Do you have at least $50k available to invest prior to financing? If you answered yes to those questions please fill out this form below so we can talk:
If our article caught your interest, or the idea of opening a franchise excites you, please reach out to us via the form below so we can talk.
We'd love to hear from you!