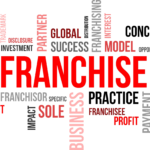 Luv4 Marketing is an online marketing franchise company specializing in Social Media, Search Engine Optimization (SEO), Email Marketing, Content Creation, Pay Per Click services (PPC) for which we are proud to be a Google Partner, Reputation Management and many other forms, including our unique training programmes available in all areas of online marketing.
Our winning formula
Digital marketing is the fastest growth industry. Who doesn't need leads and more business? Luv4 Marketing answers that need. We have the tools, the skills, the team and most importantly the proven systems and training to help you be the answer.
This Franchise requires a $15k cash investment. Please complete the form below to request additional information.
If our article caught your interest, or the idea of opening a franchise excites you, please reach out to us via the form below so we can talk.
We'd love to hear from you!