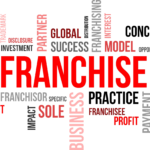 Founded in 1949, Martinizing is a scaleble, profitable business that has been helping our franchisees give back to their community, create a lifestyle, increase their wealth, and build equity for over three generations. Martinizing is the most powerful brand in our industry. We are under new ownership and looking to grow aggressively, with franchisees who have the skill-sets and experiences necessary to be successful.
Martinizing currently has over 400 locations across the US (excluding Maryland and Washington). This franchise offers two kinds of store models for investors to choose from.
The first is a plant store model, which contains six profit centers that allows franchisees to service customers in today's "on-demand lifestyle".
~ Retail/Plant – The traditional dry cleaning model. Includes a retail counter and dry cleaning/laundry processing plant.
~ Drop Centers – Convenience locations where the customer can drop off/pick up their clothing. Processing is not done at these locations, but instead sent to the plant.
~ Residential Routes – Drivers go to the consumer's home for dry cleaning and laundry pick-up and delivery on regularly scheduled days.
~ Commercial Routes – Similar to Residential Routes, but at the consumer's place of business.
~ Lockers – Lockers are strategically placed throughout the market in residential and commercial locations. Customers can drop their laundry in a secure locker and create their digital code. When their laundry is done, they receive a text message indicating which locker they can find their clothes.
~ On Demand – Think of this as the "Uber" of dry cleaning services. A customer schedules their pick-up and delivery via their phone app, and we come to them.
The second is a Drop Store Model. This model can have any of the six profit centers up above, but any dry cleaning and laundry needs are ultimately outsourced to other companies.
This Franchise requires a $69.5k to $200K cash investment. Please complete the form below to request additional information.
If our article caught your interest, or the idea of opening a franchise excites you, please reach out to us via the form below so we can talk.
We'd love to hear from you!