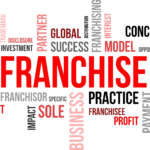 McDonald's Corporation (NYSE: MCD) announces the retirement of U.S. President Mike Andres and the subsequent appointment of Chris Kempczinski, Executive Vice President of Strategy, Business Development and Innovation, to lead the U.S. business effective Jan. 1, 2017.
"Mike has been relentless in his commitment to building a better brand," said McDonald's President and CEO Steve Easterbrook. "From significant strides in food quality to meaningful customer initiatives like All Day Breakfast and forging an even stronger partnership between U.S. operators and the company, his commitment to our customers is unmistakable.
"As we thank Mike for his contributions, we are confident Chris is the right leader to build upon our U.S. progress and bring a new level of convenience and excitement to the restaurant experience," Easterbrook added. "His proven track record of driving change is invaluable as we continue to transform McDonald's into a modern, progressive burger company."
Kempczinski will begin to focus his efforts on the U.S. business as he and Andres work together to ensure a smooth transition in the months ahead.
"With the strides we have made in the U.S. business this is the right time for me to retire," Andres said. "I'm proud of the work we have done to put our customers first and enhance our menu so customers can feel good about eating the food they love at McDonald's."
Read more here: http://news.mcdonalds.com/Corporate/news-stories/2016/McDonald-s-USA-President-Mike-Andres-to-Retire-at
To learn more about opening a franchise, fill out the form below. We'd love to hear from you: