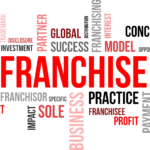 Philly Pretzel Factory offers fun snacks and meal replacement products that are "served hot outta the oven." Philly Pretzel Factory's menu includes authentic soft pretzels (of many sizes), pretzel hot dogs, cheese steak pretzels, spicy sausage pretzels, party trays, variety of dips and frozen lemonade type drinks.
Philly Pretzel Factory has 2 types of location options: Traditional full service bakeries and store in store bakeries (inside large retailers ex: Walmart).
Philly Pretzel Factory is more than a retail location offering business to business accounts for wholesale, catering, gifts, etc.
Our model is one of the simplest food concepts around.
Opening a new business is a huge undertaking, but you don't have to do it alone. Our team is here to provide the support and training you need to ensure your store starts off strong and continues to grow.
Comprehensive Training
Comprehensive training program provides extensive classroom instruction and hands-on training in our corporate office followed by on-site training when you open your Philly Pretzel Factory.
Pre-Opening Checklist
One of the reasons our franchisees get off to such a quick start is they can monitor all pre-opening tasks on-line which insures you build your business quickly.
Real Estate Assistance
Our real estate manager will find locations as well as evaluate any locations you have found, offering a complete analysis of each location before you make the ultimate choice.
Construction Assistance
Our construction manager will provide you assistance with all the phases of construction, site plans, permits, equipment delivery and vendors.
Onsite Store Opening Support
You will receive a week of onsite support when you open your store to make the launch of your new Philly Pretzel Factory run smoothly.
Operations & Marketing Manuals
Our comprehensive operations manual allows easy access to descriptions and detailed instructions of every aspect of our Philly Pretzel Factory business model, all available online for reference at a touch of a button. Our industry-leading marketing manual walks you step-by-step through proven Philly Pretzel Factory marketing methods to help you build revenue and generate profits.
This Franchise requires a $100k-$150k cash investment. Please complete the form below to request additional information.
If our article caught your interest, or the idea of opening a franchise excites you, please reach out to us via the form below so we can talk.
We'd love to hear from you!