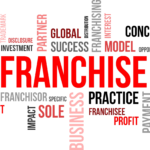 Stronghold Floors is seeking independent owners who enjoy sales & business development. Owners that want to help their customers improve their lives, homes and places of business. Take advantage of our years of experience, our marketing strength and optimized processes to start your own business and create a lifestyle of your choosing
Why Franchise with Stronghold Floors?
– Join a team who is experienced in launching, supporting and growing floor coating businesses.
– Unique systems for our franchisees that support their local marketing, lead generation, sales, management and operations
– Flexibility to customize flooring services, color offerings and vendors
– The floor coatings market is a fast growing niche for residential, commercial and industrial properties
– Large, exclusive territories measured in millions of homeowners (not thousands)
Industry and our Customers:
Home services spans a wide variety of industries, but Stronghold Floors has a very specific niche.
We refinish garage and basement floors for our residential clients who want to enjoy their home to the fullest. Our solutions range from simple, thin-mil coatings to specialty, metallic epoxy systems – epoxy coatings that allow our customers to keep their floors clean and beautiful while being easy to maintain.
In addition, we serve commercial clients from retail to light-industrial. Our coatings are used in automotive sales dealerships, animal care facilities, airplane hangars and manufacturing facilities.
From the car buff to the automobile collector to the homeowner, we have a variety of solutions for every client we serve.
Initial Start-Up Costs:
Start-up costs typically run between $74,500 and $178,150 depending upon territory size, location, starting equipment and other variables. The initial costs include the Stronghold Floors franchise fee which correlates to your territory size or "Tier".
Tier 1 territories contain over 4 million persons and the franchise fee is $60,000.
Tier 2 territories contain 2 to 4 million persons and the franchise fee is $45,000.
Tier 3 territories have less than 2 million persons and the franchise fee is $30,000.
Ideal Qualities & Experience:
– Experience in selling or sales management
– Ability to follow a system
– Dedication to customer focus
– Business savvy
This business requires a minimum $30k cash investment. Please complete the form below for more information.
If our article caught your interest, or the idea of opening a franchise excites you, please reach out to us via the form below so we can talk.
We'd love to hear from you!