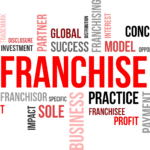 With over 4000 Franchises to choose from it is easy to become overloaded with information on the internet. So we created this article to help you narrow the field a bit. Before we talk about the top Franchises to open in 2018 let's first discuss, What is a franchise?
A franchise is a type of business that allows other people to use their business model, advertising, and branding materials in change for a franchise agreement. Often times, these franchise agreement ask for a form of compensation such as a franchise fee and/or a royalty. Those who provide the materials is called the franchiser, while the purchasers are franchisees.
When it comes to choosing a business to open, entrepreneurs need to be very careful on which one(s) they choose. Chose right and they could make many times the amount that they invested. Choose wrong and they could stand to lose thousands of dollars.
So which franchises should entrepreneurs and investors look at in 2018? Service-based businesses are very popular due to their low-overhead costs and fast ramp up time. Service-based business are generally easier to get into since they often require little to no inventory, and thus require less investment up front. Service-based businesses can also expand much quicker than say an inventory-based business – it's much easier to have people come back for a service more than once than it is to sell them the same inventory over and over again.
As I stated earlier there are 1000's of Franchises to open, Service Based Franchises are just one of the top 10 to consider opening in 2018. Lower cost, faster ramp up, no inventory, smaller footprint etc…all of these things come together to make a Service Based Franchise one to consider for 2018.
If our article caught your interest, or the idea of opening a franchise excites you, please reach out to us via the form below so we can talk.
We'd love to hear from you!